What Is A Contemporary Design Style?
Contemporary kitchen design styles are ever evolving as it is shaped by whatever culture, fashion and lifestyle trends are current at the time. While often mistaken for the modern design style, contemporary design distinguishes itself by blending elements of eras such as industrial, and global styles like Art Deco and Scandinavian, thus reflecting what is currently fashionable. So what does this look like, and how do you know what selections to make to create this style?
Check out our other styles: Transitional | Modern | Rustic | Traditional
Decorative Elements
The goal for contemporary kitchens are to create a clean appearance. You can achieve this with full overlay shaker, recessed panel or slab doors with a shaker crown molding. What does this mean? In the below photo, you can compare cabinet door styles. The overlay is the correlation of your cabinet doors to the cabinet face frames. In addition to the design features of your selections, you can add cutting-edge technology such as fully integrated appliances with touch controls play to a minimalist, high-tech vibe. Incorporating touches of texture with subtle hints of metals and organic materials in light fixtures, floating shelves, and seating keeps a contemporary kitchen trendy.
Countertops
When selecting countertops for your contemporary kitchen design, choose quartz countertops with light or thin veining. Quartz, as well as granite can be installed because of the sleek, clean, high-end look of the material. To compliment the clean look of the countertop, select an edge profile that has straight lines. An example of this is an eased edge as shown below. Additionally, add a waterfall end to your counter to accomplish this sleek contemporary style.
Backsplashes
If using a veined countertop, as shown above, consider using the same material in a 1cm thickness as the backsplash and have the veins book matched. If you like the look of subway tile, try the longer format tiles in a 3×12 or 3×16. Have them installed in a horizontal stack with thin grout lines for a streamlined look. If you would like a little more of your personality to shine through you can add glass tiles, mosaics, stone, and ceramic. Though the contemporary design style is focused on clean, bright, light, and neutral tones, don't be afraid to add a little bit of color in the backsplash if that's trendy or more your style.
Colors
Contemporary kitchen designs focus heavily on soothing monochromatics with warmer undertones such as warm whites and "greige", a combination of warm gray and beige. Currently painted cabinets are predominant; however, it's not uncommon to incorporate both painted and stained cabinets to bring natural warmth to the room. If you want to incorporate bold colors to fit your personal style, adding elements such as a decorative vase or other pops of color in your decor can accentuate the trendy feel of a contemporary kitchen.
Classification
Warm, Inviting, Open, Uncluttered, Streamlined
Does this stand out as your next kitchen remodel design? Check out an example of a recently completed, Roscoe Illinois kitchen remodel. We love the contrast in colors for this project, while the backsplash brings it all together with a sleek and clean design. This is a great example of selecting colors that fit your style and current trends, while still maintaining the clean and minimalistic style of a contemporary kitchen design.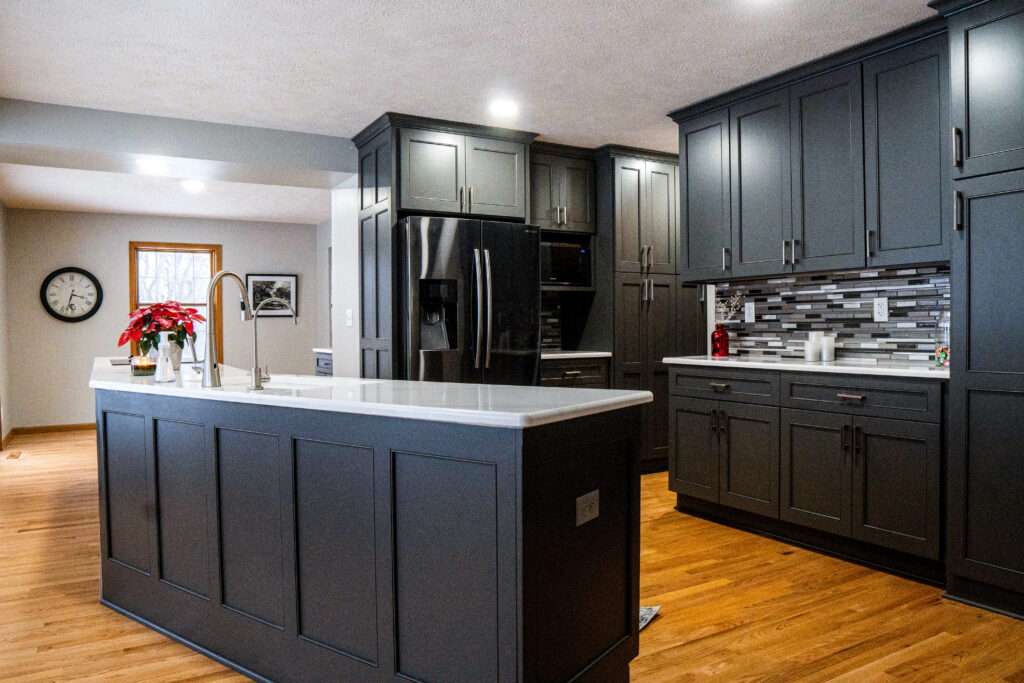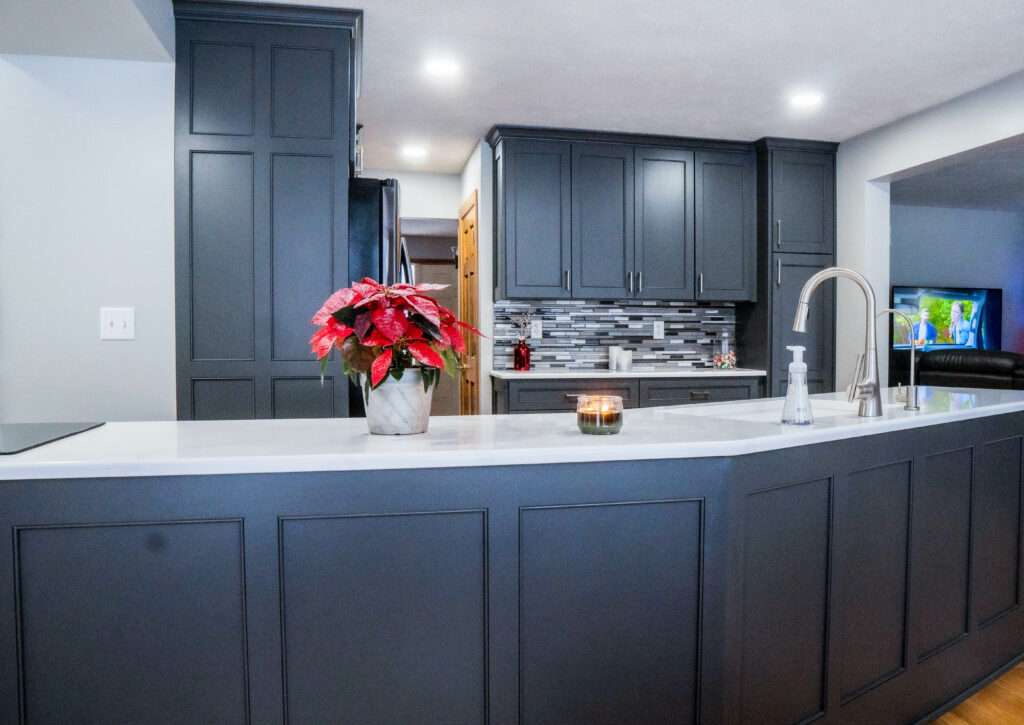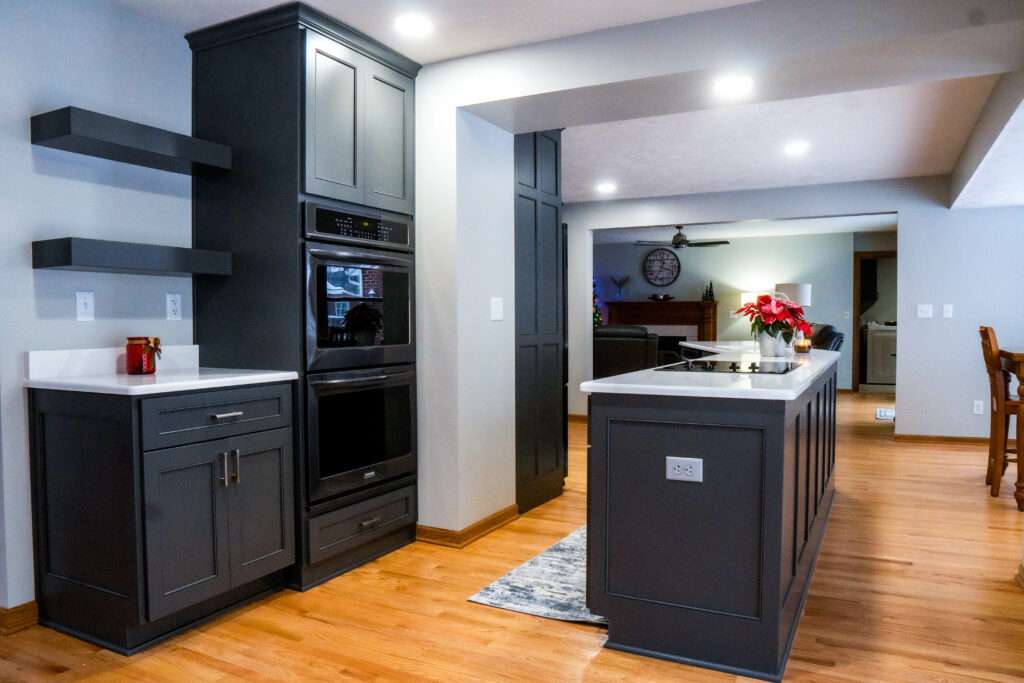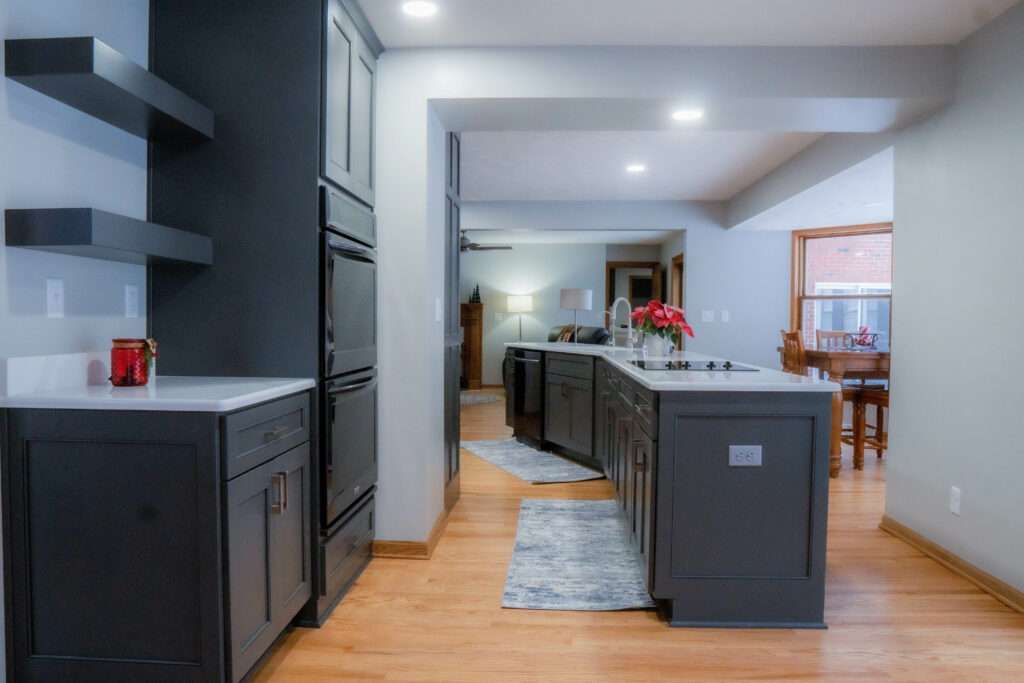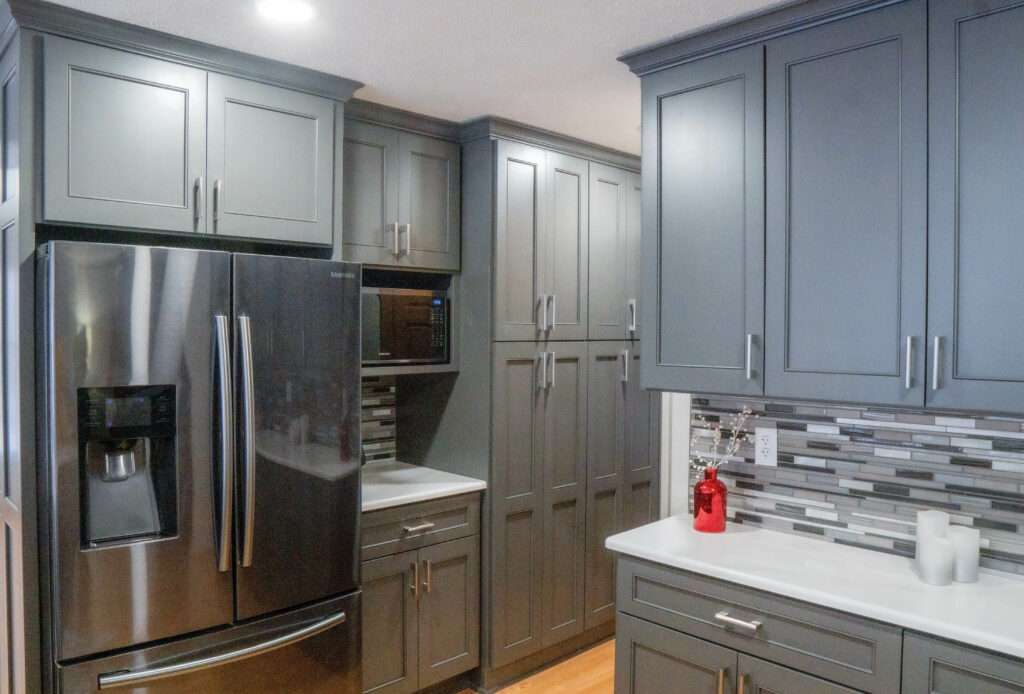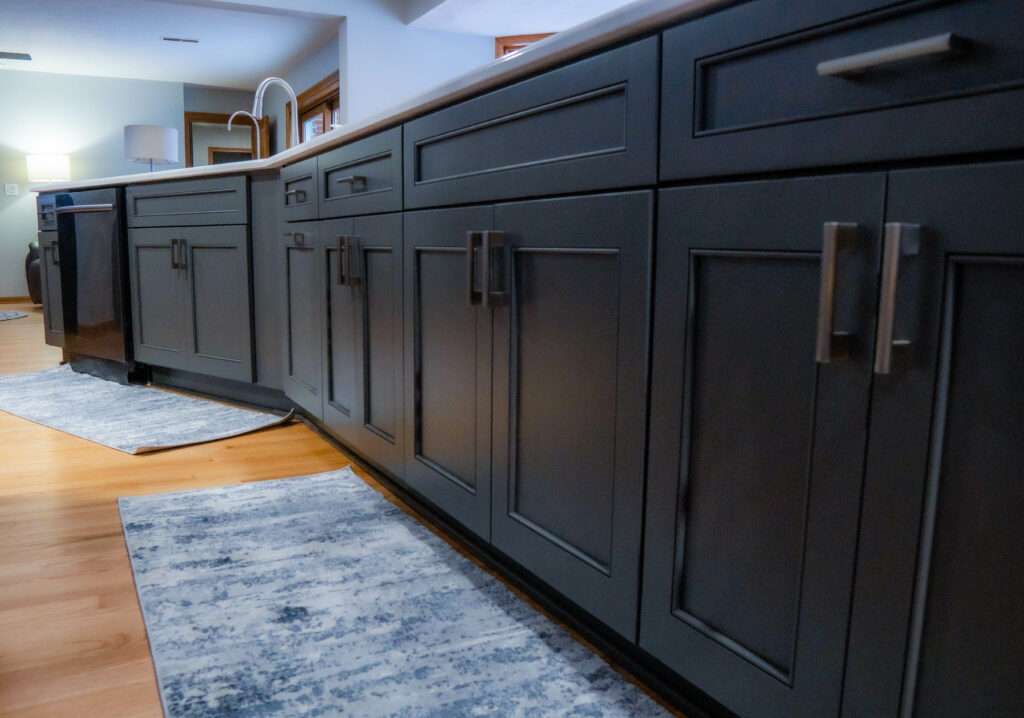 If you like what we did with this recent contemporary kitchen remodel, please give us a call to talk with one of our designers about your next home remodel! If this isn't your style, check out one of our other style blogs: Transitional | Modern | Rustic | Traditional