What Is A Transitional Style Kitchen?
Transitional design marries traditional and contemporary designs to produce a relaxed casual atmosphere. If you are unsure of your design style, transitional may be the one for you. In a transitional style kitchen, you can find right angles and crisp lines playing well with soft curves, which allows it to be more relaxed than traditional style and softer than contemporary. These features culminate a crisp, uncluttered look.
Check out our other styles: Contemporary | Traditional | Modern | Rustic
Decorative Elements
Cabinet door styles with framing similar to Shaker with a soft, curved, or smooth bevel interior profile offer classic nods to the traditional, yet the square framing suggests contemporary. Add interest with texture by using a translucent finish on your wood cabinets to let the grain show through. The soft curve of a cove crown molding works well on its own, or can be complemented with the clean lines of a starter molding with solid stock. Mix old and new, select a traditional faucet with a contemporary finish.
Countertops
When it comes to a transitional style kitchen design, you have a lot of different materials that can be both traditional and contemporary. Quartz countertops is one of those features. Countertops that are a consistent color and have little veining or pattern are the best style of quartz suited for this style. Selecting an edge profile that is eased or beveled can differentiate it from a contemporary style kitchen. Additionally, anything that can provide a textured look would be a great addition to the transitional design.
Backsplashes
Speaking of texture, you can keep it simple, such as a subway tile installed at a ⅓ offset, or use a glass mosaic grid. If you are choosing a simple design for your countertops, adding in pops of color to the backsplash is the perfect addition to keep your kitchen remodel true to your personality. You can also opt into having the same material from your countertop be used for your backsplash.
Colors
This palette consists of neutrals like whites, beiges and grays. Neutrals with cool undertones will lean more contemporary while neutrals with warm undertones will feel more traditional. You may find hints of muted colors like greens or blues for added interest. Monochromatic color schemes are popular as they keep color choices simple and cohesive.
Classification
Casual, Tailored, Timeless, Understated
Is a mix of traditional and contemporary design more your style? Check out an example of a recently completed, Machesney Park Illinois kitchen remodel. This transitional kitchen design really captures the personality of our client. We love the fun, textured elements in this kitchen while also keeping a sleek and clean look.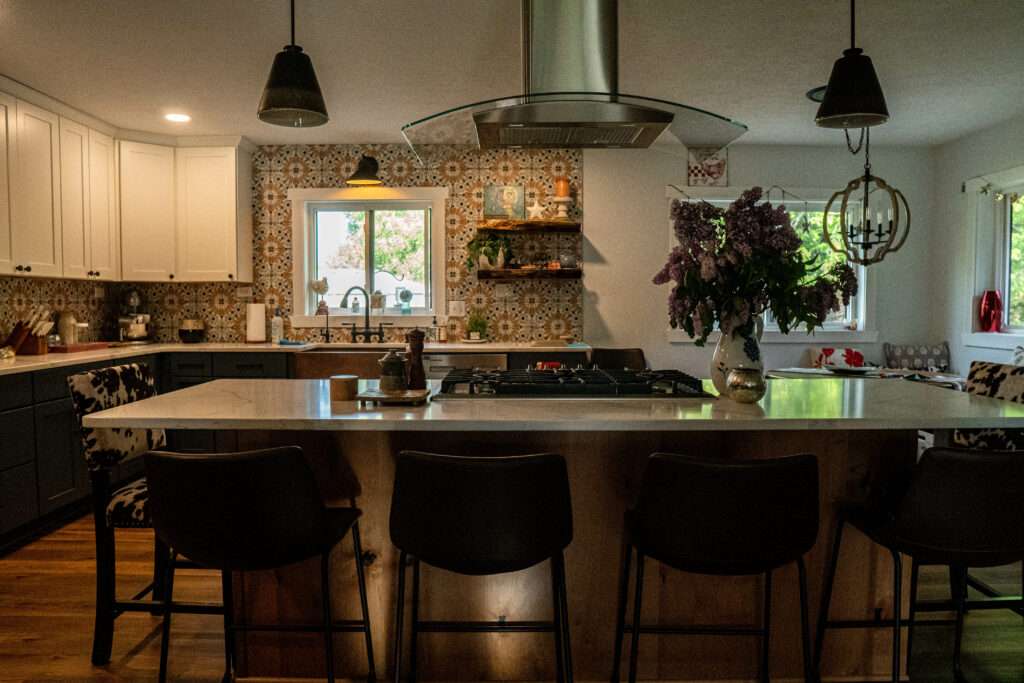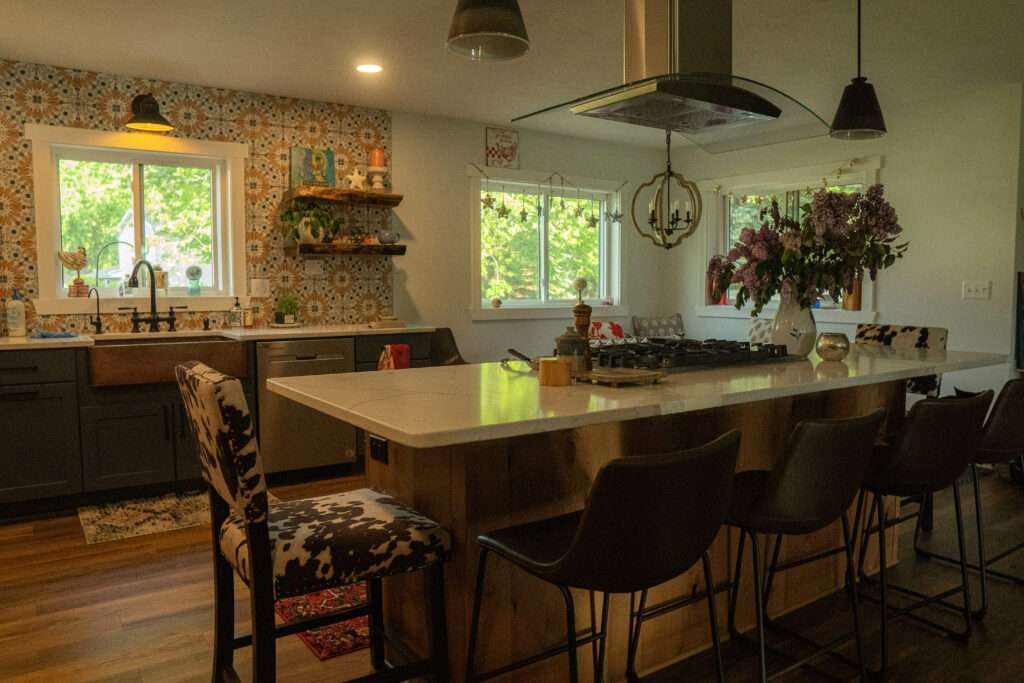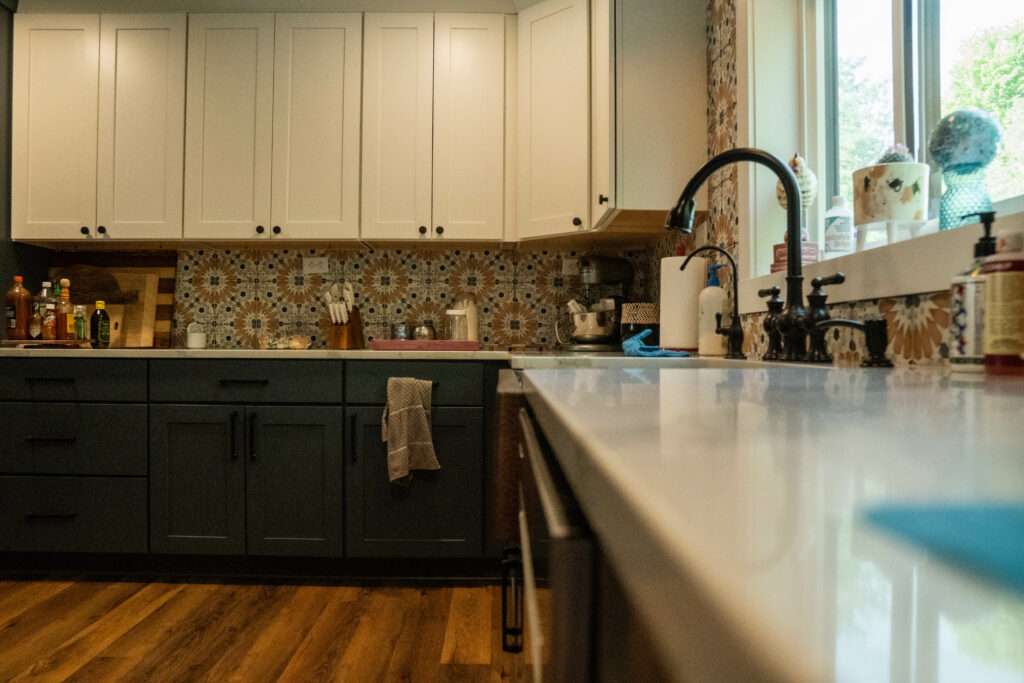 If you like what we did with this recent transitional kitchen remodel, please give us a call to talk with one of our designers about your next home remodel! If this isn't your style, check out one of our other style blogs: Contemporary | Rustic | Modern | Traditional