What Is A Modern Kitchen Design Style?
Simply put, the modern kitchen design style emphasizes that the function of a space influences the overall design, look and feel more than decorative finishes. Its roots began in the 1920s and is defined by a period-specific style of art and architecture. It peaked with Mid-Century Modern in the 1950s to 1960s and lasted through the 1970s. It is minimalist at its best with strong horizontal and vertical lines and sharp angles, but can lend itself to an occasional organic curve.
Check out our other styles: Contemporary | Traditional | Transitional | Rustic
Decorative Elements
Purely decorative elements are void, as the focus is on form. Slab cabinet door styles finished in a smooth, glossy or textured veneer are most common; however, painted or stained wood cabinets work well too. For something different, try a skinny or fat Shaker style cabinet door profile. Glass, metal, acrylic and polished concrete are signature materials. Use long chrome or stainless steel pulls to accentuate the linear aspect of the design. Crown molding is not used in this design style, in fact you may even find soffits above the wall cabinets. To replicate an updated Mid-Century Modern style, change up the colors.
Countertops
Shiny solid white, black or polished gray quartz is most common when you are designing for a modern style kitchen. Concrete is also common, but consult a professional to ensure your cabinets can handle the weight of the material. An alternative is a quartz that mimics concrete. If you prefer a vein, keep it subtle or monochromatic.
Backsplashes
Using geometric tile patterns will bring the modern kitchen together. Install glass subway tile in a stack rather than a brick or offset pattern. Emphasize the tile pattern with contrasting grout lines.
Color
Today's color palette takes notes of cool whites, cool grays, black and subtle neutrals. Color blocking, putting large areas of contrasting colors next to each other is a common technique for modern design. Pops of bold colors can be used, too. Wood can be finished in a light or mid-tone stain.
Classification
Minimalist, Bold, Linear, Sleek, Orderly
If you think a modern update is what your kitchen needs, check out an example of a recently completed, Roscoe Illinois kitchen remodel. This modern kitchen design combines many modern elements to not only expand the space, but the material selections allow for the natural light to really brighten up the room.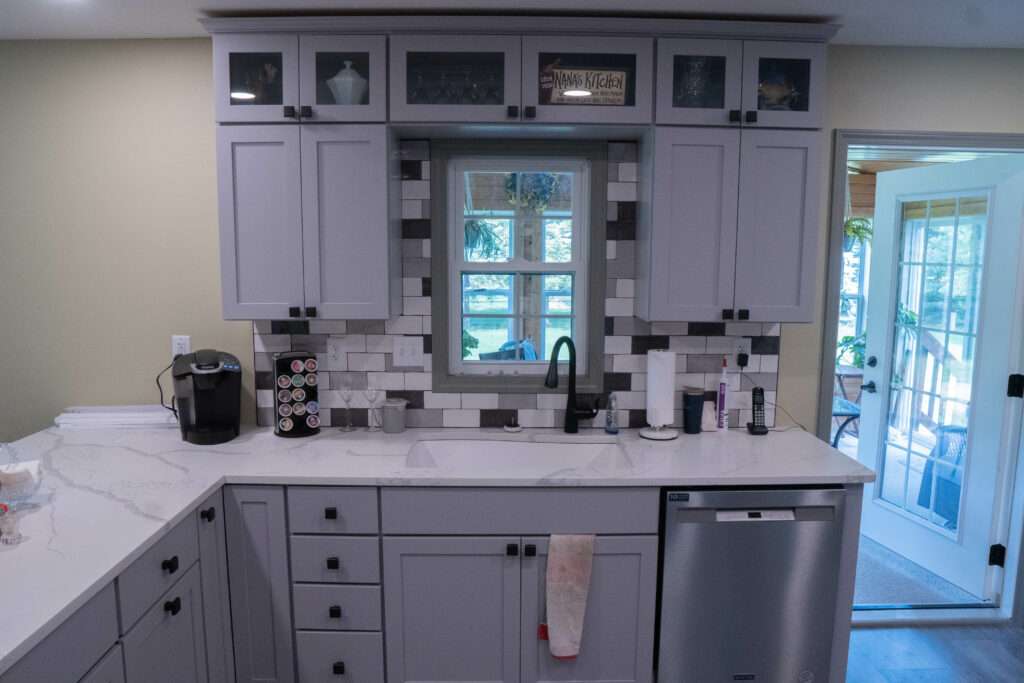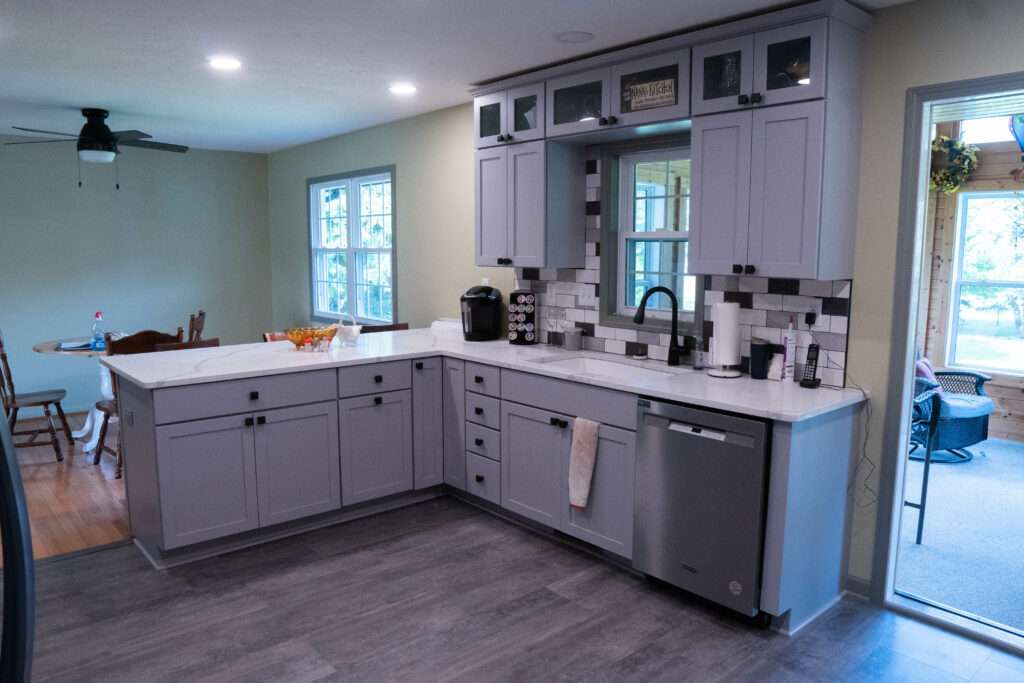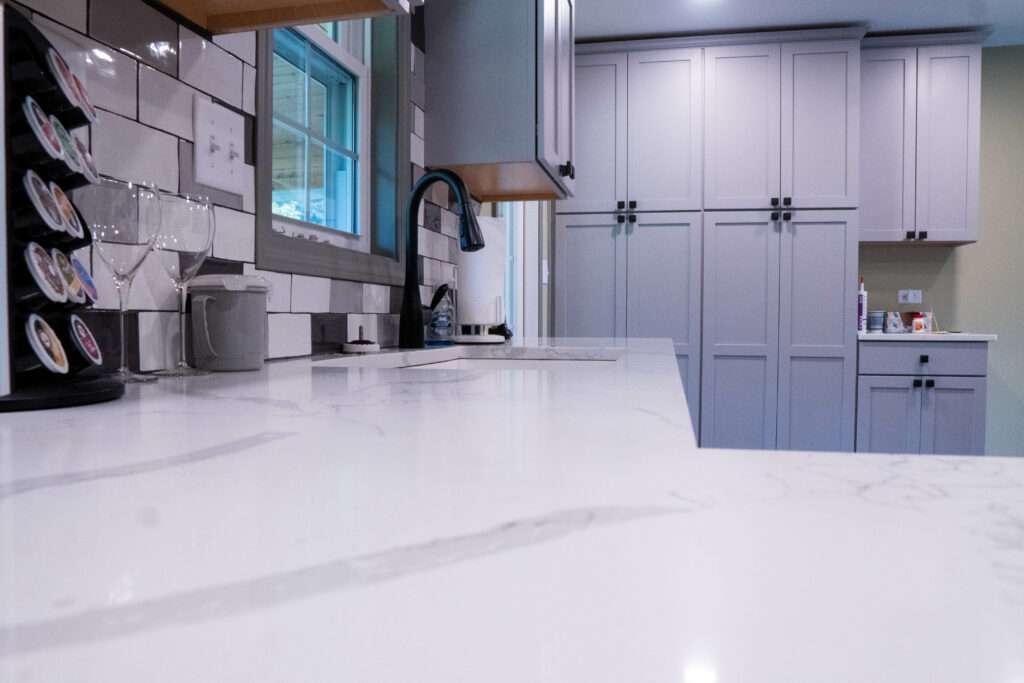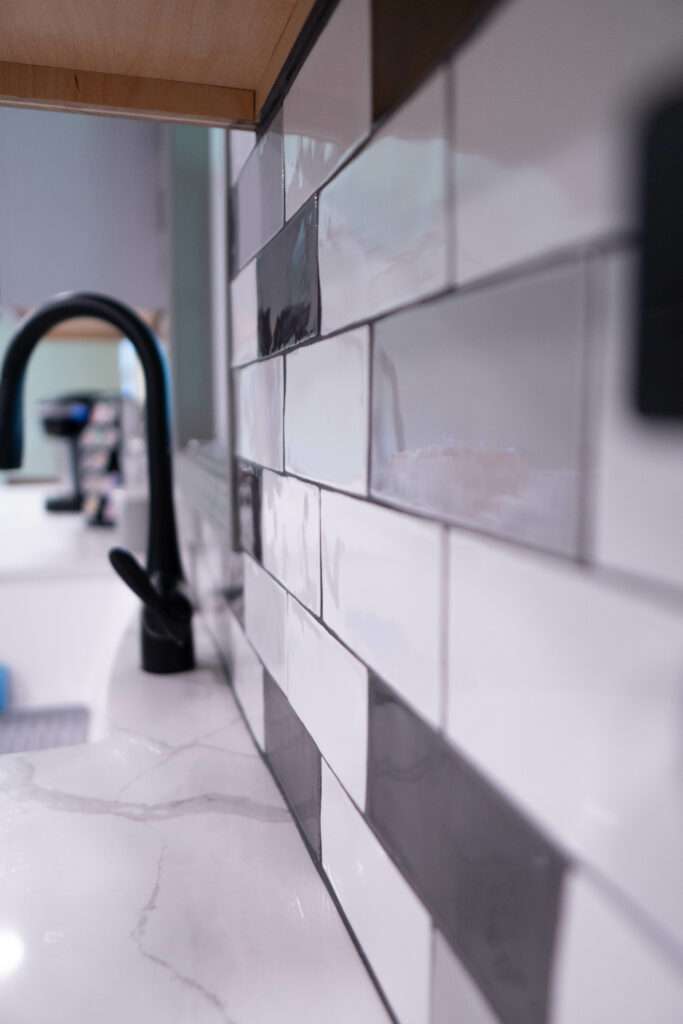 If you like what we did with this recent modern kitchen remodel, please give us a call to talk with one of our designers about your next home remodel! If this isn't your style, check out one of our other style blogs: Contemporary | Rustic | Transitional | Traditional